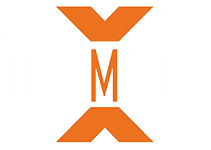 Forensic Analysis & Recovery Solutions
CCTV Analysis to assist defence and prosecuting lawyers,
police services, investigators, local authorities, security firms and health & safety directors.
Learn More
CaseGuard Studio
Everything you need to redact video, audio, documents, and images
SOFTWARE INFORMATION
DVR Examiner
Retrieve CCTV material direct from the HDD from DVRs either in the field or in the lab.
SOFTWARE INFORMATION
Omnivore
Not just forensically sound screen capture - open and process files not captured with Omnivore.
SOFTWARE INFORMATION
Medex
Identify source devices & verify the authenticity of digital video files.
SOFTWARE INFORMATION
Oosto
Advanced tactical surveillance system (T.S.S) with real-time video analysis for multiple face recognition.
SOFTWARE INFORMATION
Want to keep up to date with software enhancements, new products and training?
Sign-up for our emails. We'll only send you the occasional email with tips, hints and enhancements on available softwares. We'll also send you information about new training courses and workshops.
We promise to keep your email details to ourselves, never give or sell them to anyone and you'll be able to unsubscribe at any time if you no longer want to hear from us.